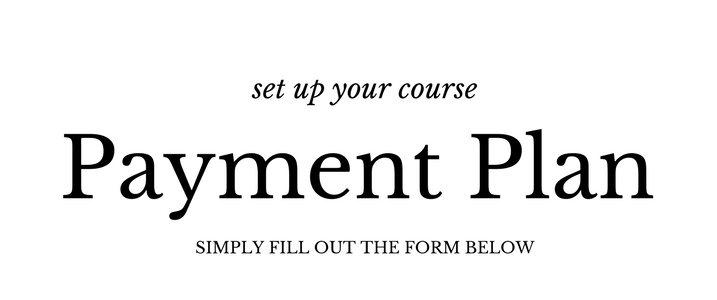 ---

SETTING UP YOUR PAYMENT PLAN
Please fill out the form below to set up your course payment plan. If you have any questions, please don't hesitate to call 0488014618.
AMERICAN EXPRESS / DINERS CARDS
Unfortunately Studio Pilates only accepts Mastercard and Visa. American Express and Diners are not accepted.
COURSE BOOKING TERMS & CONDITIONS
Please familiarise yourself with the course booking terms & conditions. These course policies cover course reschedule fees, video submissions, our cancellation policy and much more. By enrolling in a Studio Pilates course, you agree to these terms and conditions.
PAYMENT PLAN TERMS & CONDITIONS
Rescheduling Payments
If for any reason you need to change your payment dates or details please let us know either via email or by calling 0488 014 618. Remember your last payment must reach us before the first day of you face to face training days.
If a Payment Fails
If your payment fails you will receive an email informing you and also a phone call from one of our team to see if we can help you.
The system will continue to attempt to process the payment each day until it is successful. After 5 attempts, you will receive a dishonour fee of $10.
If a payment fails, please contact us as soon as possible via email or by calling 0488 014 618 so we can ensure that your online training centre access is not revoked or your place in your upcoming course forfeited.
If a Payment Fails and You Do Not Contact Studio Pilates
7 days after the first attempt of payment: your access to your online study materials will be revoked until payment has been made.
14 days after the first attempt of payment: you will be removed from your chosen course date until payment has been made
21 days after the first attempt of payment: you will forfeit your payments and be removed from your scheduled courses

---