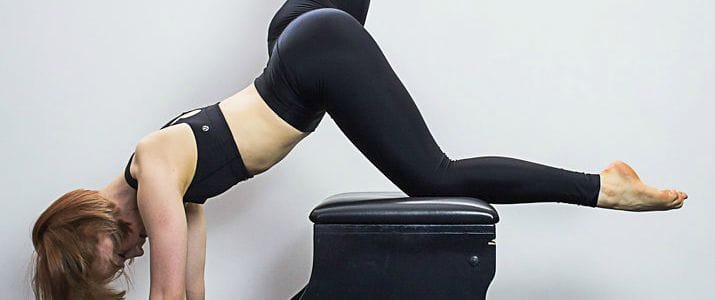 The Wunda Chair is a small piece of Pilates equipment found in most studios. It is an incredibly versatile piece of equipment and is great for challenging and adding variety for clients. In this one day course, you will learn an advanced repertoire of Wunda Chair exercises to push your clients harder and also cater to different levels of fitness.

Course Prerequisites:
Have completed either the Studio Pilates Matwork course or the Studio Pilates Bridging Course
Course Format:
CECs:
4 PDPs through ESSA Australia
Venue:
Studio Pilates, 246 Hawthorne Rd, Hawthorne, 4171
Starting:
10:00 AM
Friday 18th November 2016
Ending:
5:00 PM
Phone Enquiries:
0488 014 618
Email Enquiries:
education@studiopilates.com
Course Policies:

By enrolling in Studio Pilates instructor certification courses, you agree to the following terms and conditions outlined in the document below.

Please click on the button below to read through these important terms and conditions which cover Studio Pilates' policies as they relate to course reschedule fees, cancellations and refunds, course transfers, video submissions, course resits and certificates.